Veröffentlicht von
Jens Ohlig
am Montag, 13. November 2017, 17:17 Uhr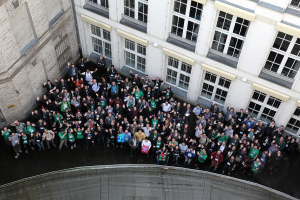 WikidataCon, the first conference dedicated to the Wikidata community took place in Berlin on October 28th and 29th. How to summarize this event? It was a huge success, both from the point of view of the community and the organization team, and we hope that you enjoyed the event as much as we did.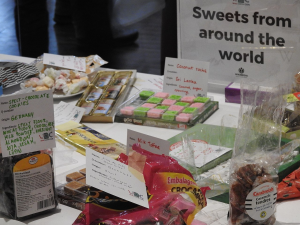 We can already deliver some amazing numbers: 200 attendees, including 50 helpers, 78 speakers, 50 scholars, not including 20+ plushies. We had more than one hundred sessions with a total of 40 hours of video recorded, we had 20 birthday presents, we had 43 countries represented and almost as much sweets on the sweets table!
We are especially happy that WikidataCon may very well be one of the best documented Wikimedia events. Thanks to the wonderful people at C3VOC, recordings of presentations were online just hours after they were given! The list of all recordings is impressive.